Five Benefits of ITSM for Businesses
CIOReview | Monday, June 7, 2021
By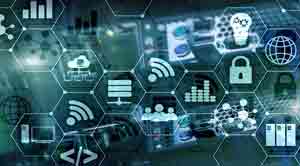 IT departments can use ITSM to implement and manage IT services to satisfy the company's demands better. It enables IT teams to better manage end-user assistance, allowing end-users with less IT skills to articulate their needs more effectively.
FREMONT, CA: IT management has traditionally been determined by the size of an IT department. In small businesses with a few people, each IT team member frequently wears numerous hats throughout the day, overseeing practically every aspect of IT at some point. In larger firms, different IT professionals have their own functions. IT management is streamlined with IT Service Management (ITSM), regardless of the size of the internal workforce.
Here are five benefits of ITSM in any business.
Incident Management
End-users can contact IT assistance through a variety of channels with incident management. Emails can be automatically logged as tickets, which can then be sorted and arranged based on previous information. Tickets can then be assigned to the appropriate agents or groups, ensuring that the correct requests are routed to the right employees.
IT managers can also use incident management to see the full scope of tickets, track progress, and see how the IT team is responding. This reduces the time it takes to resolve issues and enhances overall service.
Problem Management
[vendor_logo_first]Root cause analysis, recording impacts, symptoms, remedies, and workarounds, and monitoring their progress throughout the process are all capabilities of some ITSM software. Managers will also be able to explore timelines of events leading up to the incident to understand the situation better. This will also allow problems to be kept in a database, allowing teams to rapidly search to see if the same issue has been resolved and discover a solution.
Change and Release Management
ITSM enables IT, teams to track changes throughout the lifecycle, ensuring that all essential checks and standards are met before proceeding to the next stage. This reduces redundancy and streamlines change approvals. Teams can also create a change calendar to see when changes will be made. Control approvals within the platform and insights from post-release reviews are all possible with some tools.
Request Management
Employees can use an ITSM platform to find and purchase the services and goods they require. IT departments can automate and streamline the request fulfillment process, reducing errors like double orders. Individuals can be assigned to teams for approval automatically, and those individuals can approve directly from the site.
Reporting and Analytics
The ability to visualize data to provide analytics is perhaps the most impressive aspect of ITSM. ITSM solutions may give a user interface that displays transparency and insights into all processes and services with built-in dashboards and analytics capabilities. The business knowledge acquired allows teams to track service desk performance, optimize service delivery, and more.
See Also: Top ITSM Consulting/Service Companies